Evening Harder!
Thursday May 11 2006 @ 1:33 pm
Here's the preliminary artwork for the new Col/Tristar DVD set, "EVENING WITH KEVIN SMITH 2: EVENING HARDER".
There are tiny things to fix ("Clerks II" is no longer called "The Passion of the Clerks", obviously), but it's pretty damn close to what'll be on the racks, in stores everywhere, August 15th (or order it signed right here, at Jay and Silent Bob's Secret Stash online).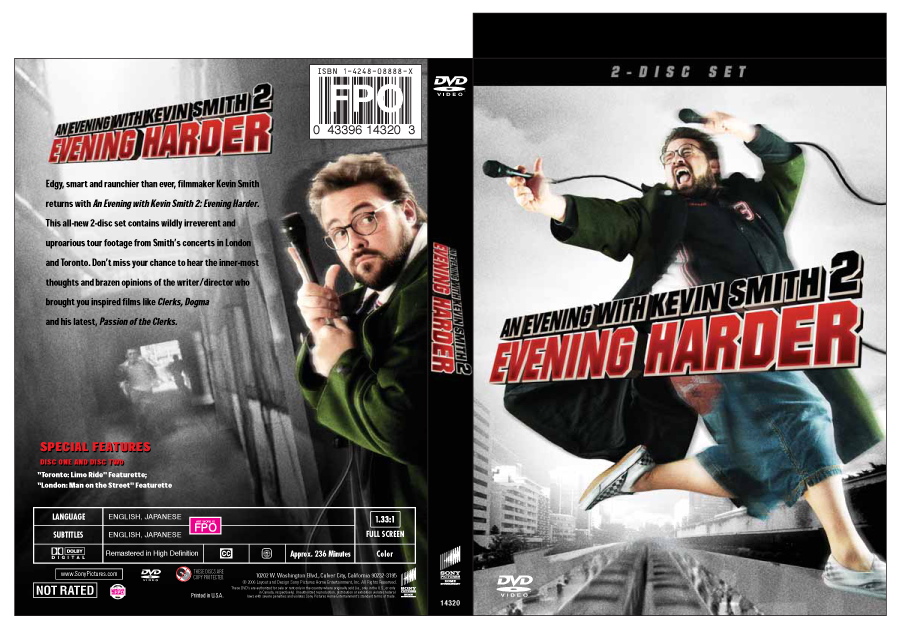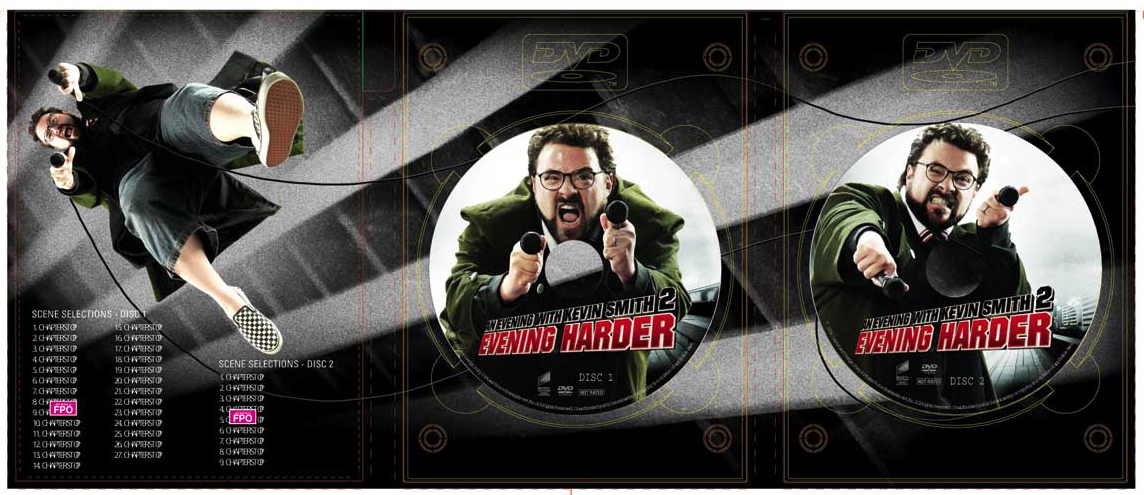 This time around, instead of hitting five different colleges like we did on the first "Evening with Kevin Smith"…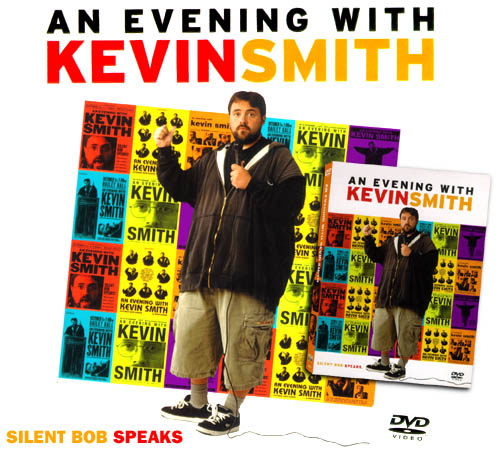 …we shot at two different international venues: the Roy Thompson Hall, in Toronto, Canada and the Criterion Theater in London, England.
In case you've never seen the trailer for the Toronto portion of the show (Disc One of the two disc set)…
CHECK IT OUT RIGHT HERE, IN QUICKTIME
Or