I wanna give all of you PROPS!
Monday May 28 2007 @ 6:23 pm
But by "give" I mean, sell, and by "all of you" I mean only the highest bidders!
That's right! After a long, long absence, Auctions Askew (formerly eJay, until we got a cease and desist order from another, high-profile auction site) has returned!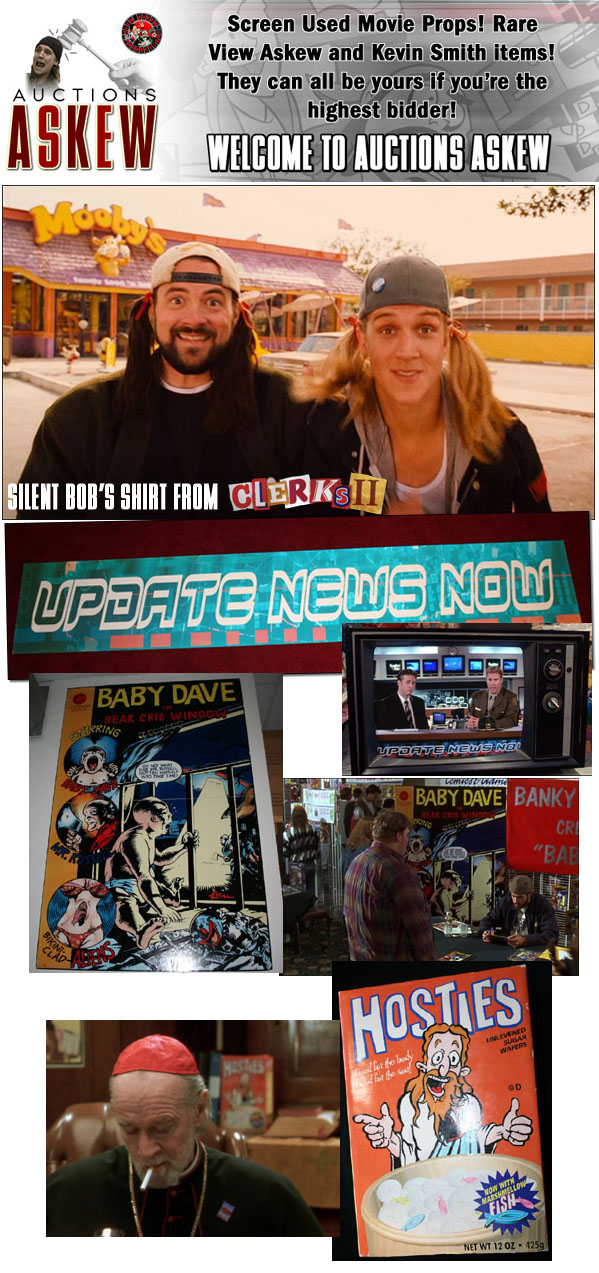 Now YOU can own a piece of the movies nobody outside of you and your friends have ever heard of! Bid on and win one-of-a-kind props from the View Askew films Clerks II, Jay and Silent Bob Strike Back, Chasing Amy, Dogma, and Jersey Girl!
GO HERE NOW TO CHECK OUT THE FULL LIST OF ITEMS AND MAKE YOUR BIDS!
Week 2 items go up next week!