The Guy Who Ruined "Heroes" *
Monday July 30 2007 @ 3:00 pm
* What I don't wanna be.
So the San Diego ComiCon (or ComiCon International, as it's now known) has drawn to a close for another year, leaving us with boner-inducing sneak previews (that "Iron Man" footage was awesome) and a shitload of big announcements – not the least of which was this…
Yes – I'm directing an episode (maybe the first episode) of the "Heroes" spinoff "Heroes: Origins". It's gonna be fun, to say the least. Big thanks to Tim Kring and Jeph Loeb for not only inviting me to play in their sandbox, but to pop in on their panel with the news. I'm a huge fan of the show, and now to be a part of it is pretty amazing.
But coming out to that rapturous reception from the audience has officially entered my list of top ten career moments ever.
Some nice cyber ink on the panel…
"As the surprised and excited cast looked on, the fans jammed into the enormous room went wild, cheering Smith's arrival for a full minute." – Chicago Tribune
"When it was announced that Kevin Smith would direct the first episode of spinoff show "Heroes: Origins," an already electric room amped off the charts." – Reuters
"'Clerks' filmmaker Kevin Smith brought the crowd to its feet" – Zap2It.COM
However, that was Saturday. On Friday night, in the packed-to-the-back 6000-seat Hall H, we showed the entire "Reaper" pilot to a wonderfully enthusiastic audience who seemed to dig the show.
"Is there a better way to kick-off a panel than by having director Kevin Smith tell impossibly crude jokes about Stan Lee's semen?" -TV Squad
"Easily the most popular panel, Kevin Smith can be found on any major Comic-Cons roster, double the amount when he's actually got something to promote." – TeamSugar.com
This was ComiCon's biggest year, with over 123,000 people in attendance over the weekend. Sadly, I never got down to the floor to shop or peep the huge Jabba or the Black Pearl, but backstage, I ran into/chatted with quite a few cats, including Neil Gaiman, Seth Rogen, Jonah Hill, Liv Tyler, Robert Downey Jr., Rosario Dawson, Ray Wise, Missy Peregrym, Noel Clarke, the "Heroes" folks (albeit briefly) and Stormy Daniels.
If you've never gone to the Con, you've gotta come in 2008. It's like Sundance for Geeks, or Cannes for Nerds. I've been going since 1995, and after twelve years, I'm happy to report it's just as geek-tastic as it's always been. Thanks to Gary, Margot, Sue, and all the ComiCon International folks for having me out yet again.
And speaking of geek-tastic, it's Monday – which means…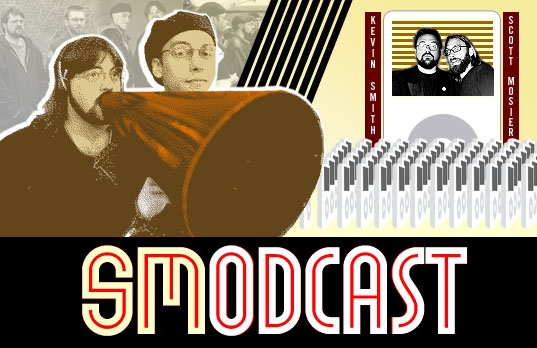 SModcast 22: Schwalcast
The return of the distaff, in which our heroes talk about the likelihood of running into former intimates at ComiCon, the bending of the space/time continuum in an effort to bed a younger version of your spouse, why divorce is not an option, inappropriate hugging of the famous, Marion Ravenwood: gender traitor, shame-shorts, insecurities both founded and unfounded, middle-aged proms, the world wide hairshirt, and Shecky.
Stop reading this and download that shit right now, then come back and let me know what you think.
Brought to you by the good folks at…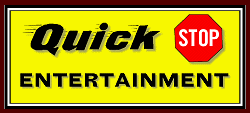 CLICK HERE FOR SMODCAST!
(Also available through an iTunes Subscription.)