Pictures of Pictures
Friday July 20 2007 @ 4:09 pm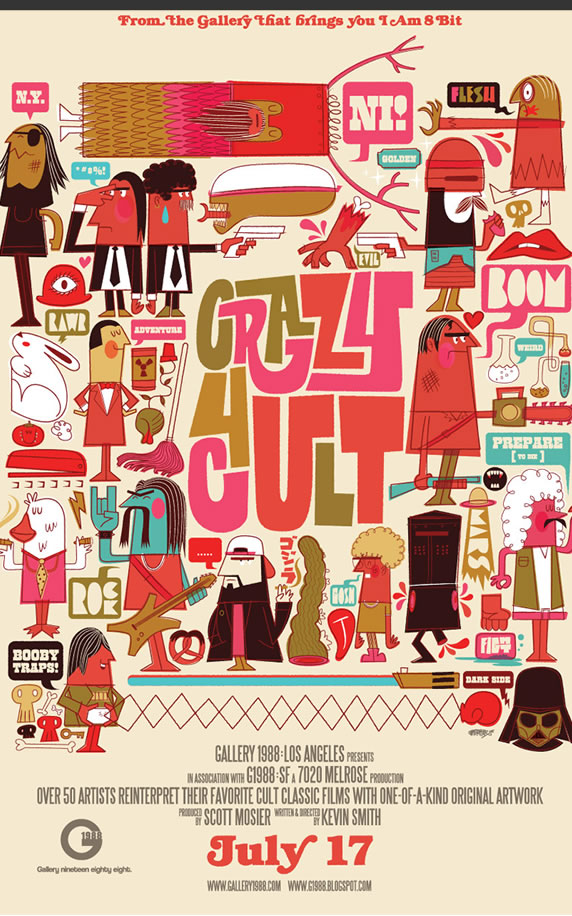 So Tuesday night, the Crazy 4 Cult show launched… and you guys turned out in record numbers for Gallery 1988 – to the tune of over 2500 people. Thanks for showing up; it was a great night.
For those of you who couldn't make it, here's a link to a bunch of the images (though not all of the images).
And here's another link on Flickr that's more complete.
Tony Teofilo brings us this YouTube video of the event.
But for those of you who've asked what I bought at the show… well, naturally, I picked up every View Askew-themed piece. But I also snagged a bunch of other cool-ass, non-VA-related paintings as well. Here's a complete photo catalogue of what I got…
"All Together Now", by Jeff McMillan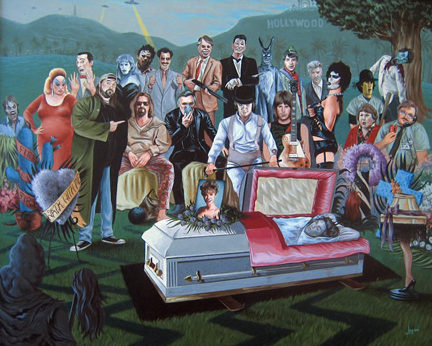 "Can We Use Real Bullets Now", Andrew Wilson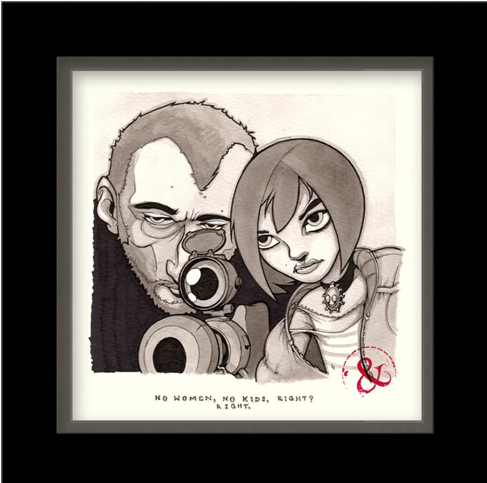 "Obey Lives", by Shepard Fairey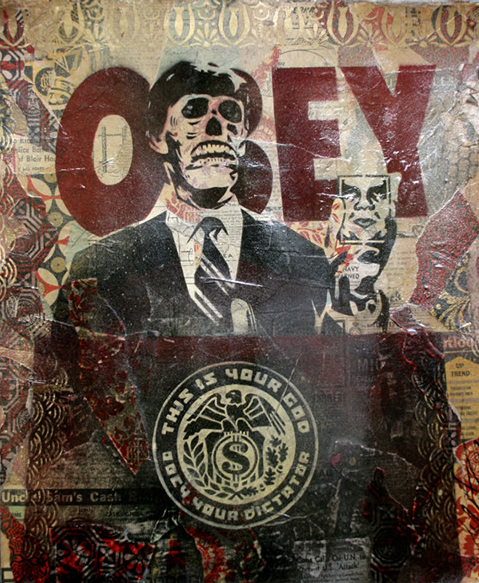 "A Five Star, Double Rated Astronavigatria", by Lesley Reppeteaux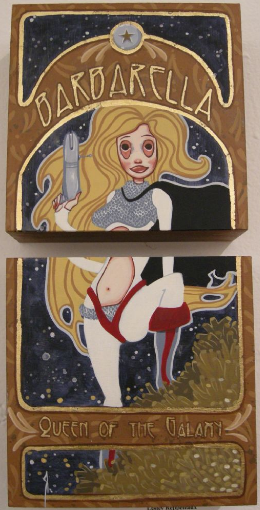 "The Great Tyrant", by Lesley Reppeteaux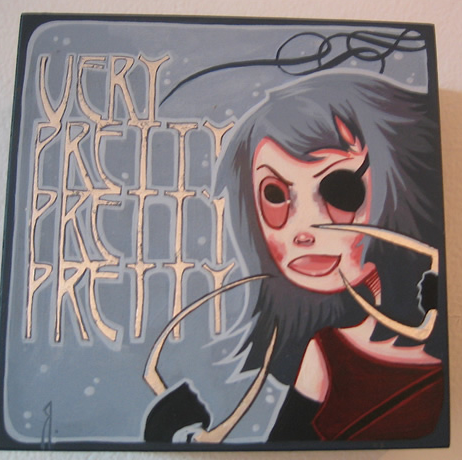 "Shnoogans", by Chris Murray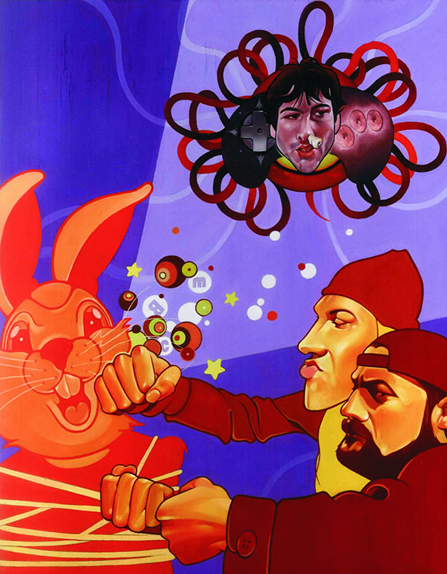 "Audrey", by Kurt Halsey Frederiksen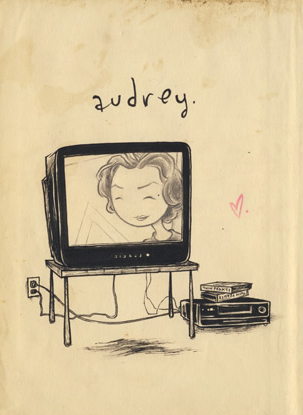 "The Great Showdowns – Raiders", by Scott Campbell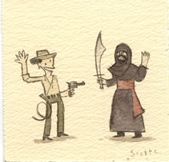 "Luke Chueh vs. Donnie Darko", by Luke Chueh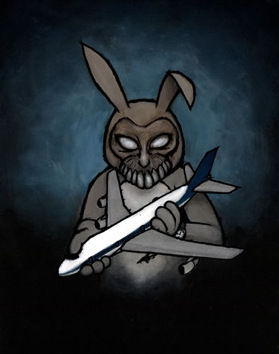 "The Dude Circus Punk", by Reuben Rude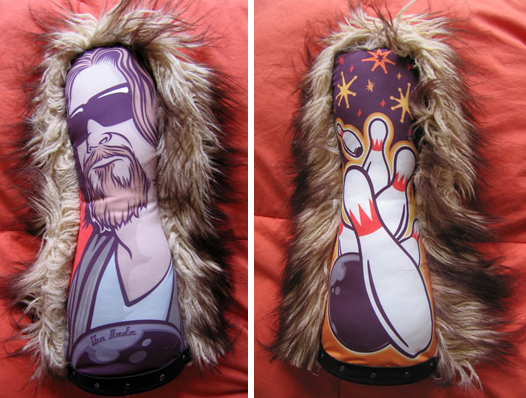 "Chasing Amy", by Joshua Petker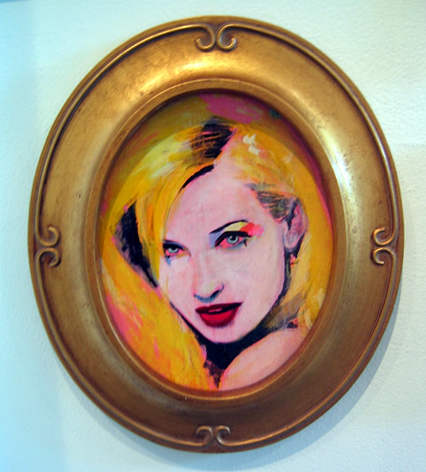 "3 Things", by Kurt Halsey Frederiksen

"Mooby's Last Supper", by Misha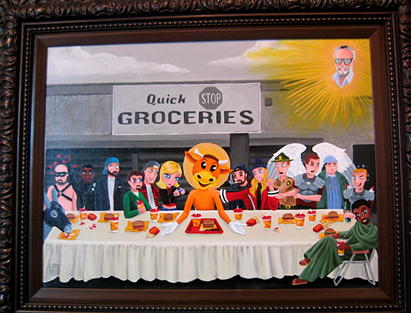 "Kill the Witch", by Matt Haber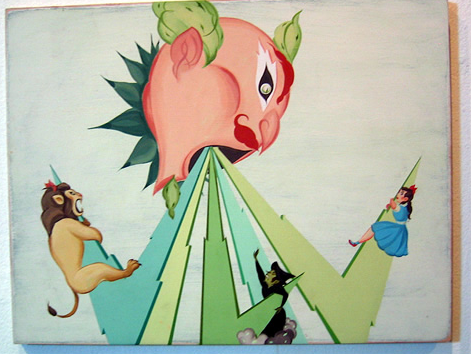 "Christmas Morning", by Israel Sanchez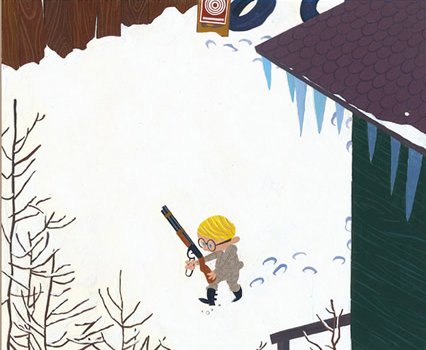 "Jay and Silent Bob", by Blinky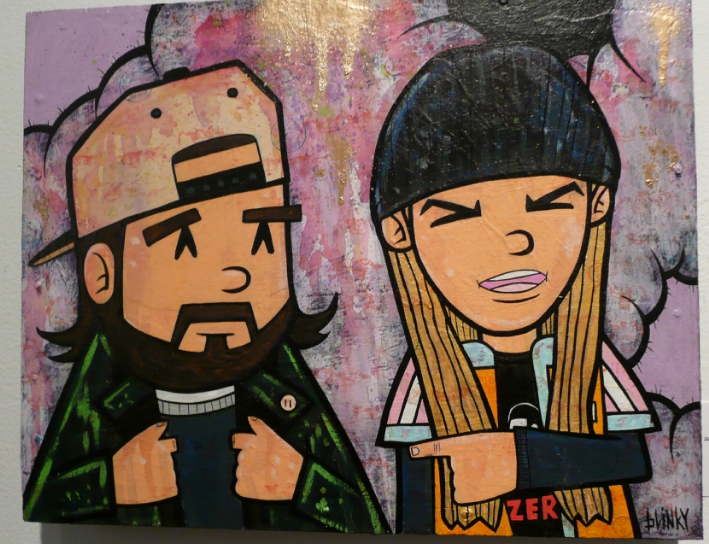 "Kid from Deliverance", by Nathan Stapley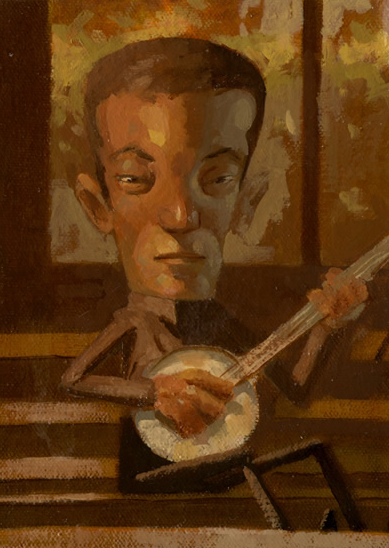 "Prince Randian", by Ryan Heshka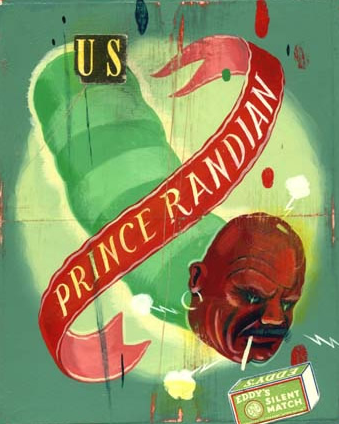 "Prophets Rising", by Erik Alos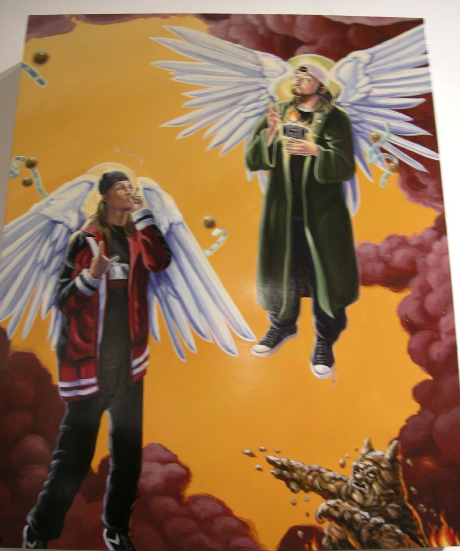 "Billie", "Varla", "Rosie" (from "Faster Pussycat, Kill, Kill"), by Sandra Equihua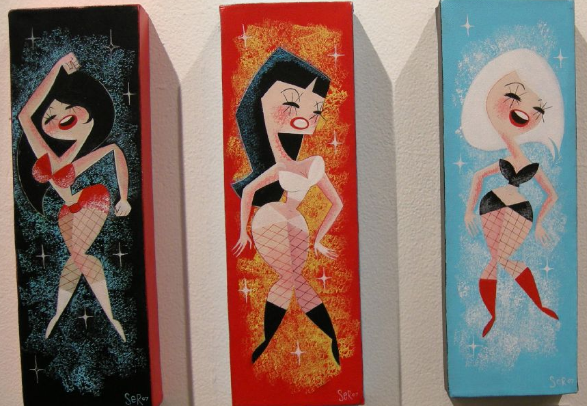 "Moobys", by Brian Kesling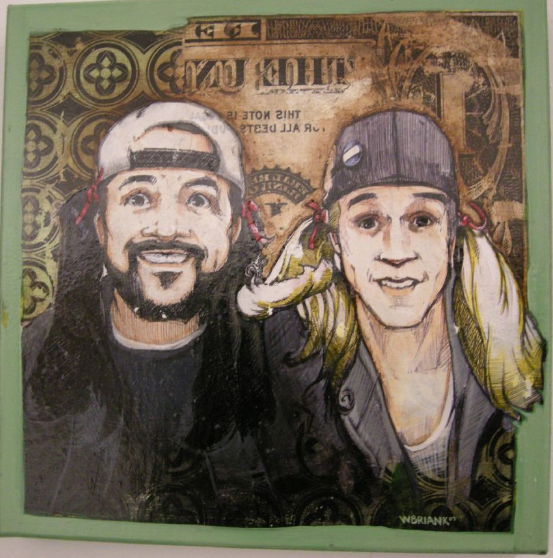 "Jay", "Silent Bob", by Plasticgod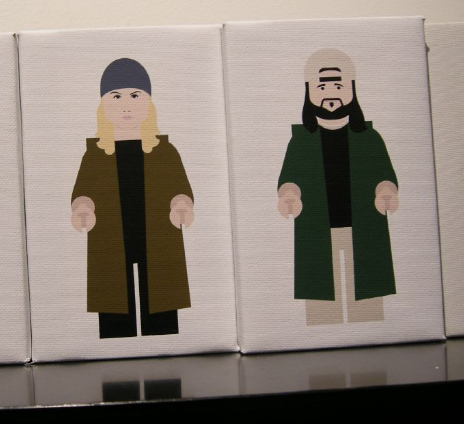 I also picked up the show poster, by Chris Lee, pictured at the top (and you can too, for $15, by calling the Gallery – 323-937-7088 – or emailing them at gallery1988@aol.com).
Big thanks to all the artists, and especially Jensen and all the cats at Gallery 1988 for letting us be involved.
It's gonna be a long fucking wait 'til next year's show…