Who wants to be in "Porno"?
Friday December 14 2007 @ 10:04 am
Ever dreamed of being in the pictures – even if it's just your shoulder, and only for a second? Here's your chance to share some silver screen with some famous sonsabitches…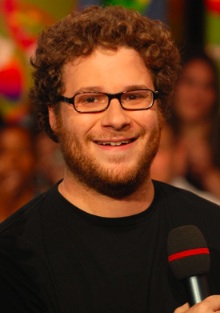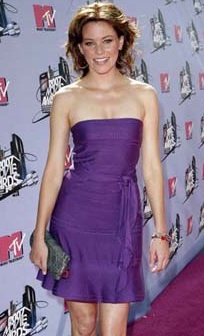 If you wanna be an extra in "Zack and Miri Make a Porno", here's how to do it…
1) Take two pictures of yourself: headshot and full body shot (clad, please).
2) List your personal details: age, contact info.
3) Mail that motherfucker to…
I Wanna Be in "Porno"!
Nancy Mosser Casting
attn: Katie Shenot
239 Fourth Ave
Suite 1217
Pittsburgh PA 15222
4) Wait for response.
Helps if you live near Pittsburgh, but if you're willing to travel from other parts of the country, then you'll definitely be considered (however, you've gotta spring for your own travel/hotel stay, naturally). And in case you're thinking "I'm gonna get RICH off this mug!" lemme reality check you: the gig pays minimum wage (which breaks down to about $57.20 for 8 hours). But if you don't care about the money and just want an experience you can tell people about for years, then send us your deets now!
Hope to see you on set.
———-
Also, don't forget: the auctions starts today!

That's right: View Askew has joined forces with Profiles in History – the movie prop auction house, to dump a bunch of cool shit from our archives, just in time for the holiday. You'll have to register (also at ebayliveauctions.com), but it's worth it: even if you're not into our props, they've got awesome shit from real movies (like a T-Rex head from "Jurassic Park").
Auction starts live on Friday at 2pm EST/11am PST. All the View Askew lots: 1050-1122.
Bid away, bitches!
———
And finally: are you looking at a New Year's Eve of being alone and unloved? Instead, why not play poker with us at Jay and Silent Bob's Secret Stash in Red Bank, New Jersey.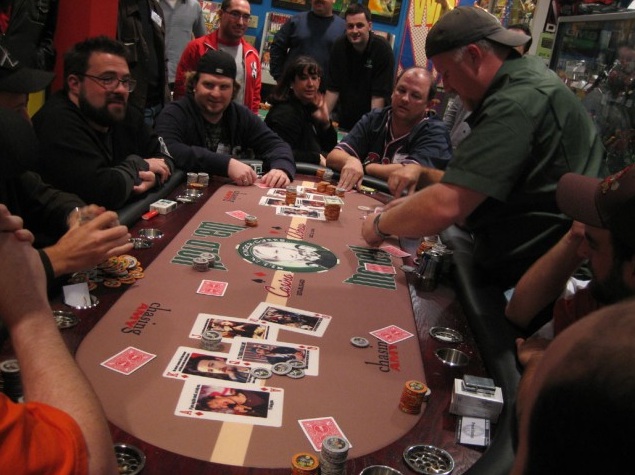 We're throwing a tourney to ring in the New Year. Want in? All inquiries should be directed to donkey@viewaskew.com