Zack and Miri Make a Poster and the Toronto Film Fest reaction
Friday September 12 2008 @ 7:18 am
Our frustration in getting an MPAA approval on the American poster led to last-resort ideas about showcasing dopey, simple images instead of risque pics of our leads – which, in turn, led to what's now the official American poster for the flick…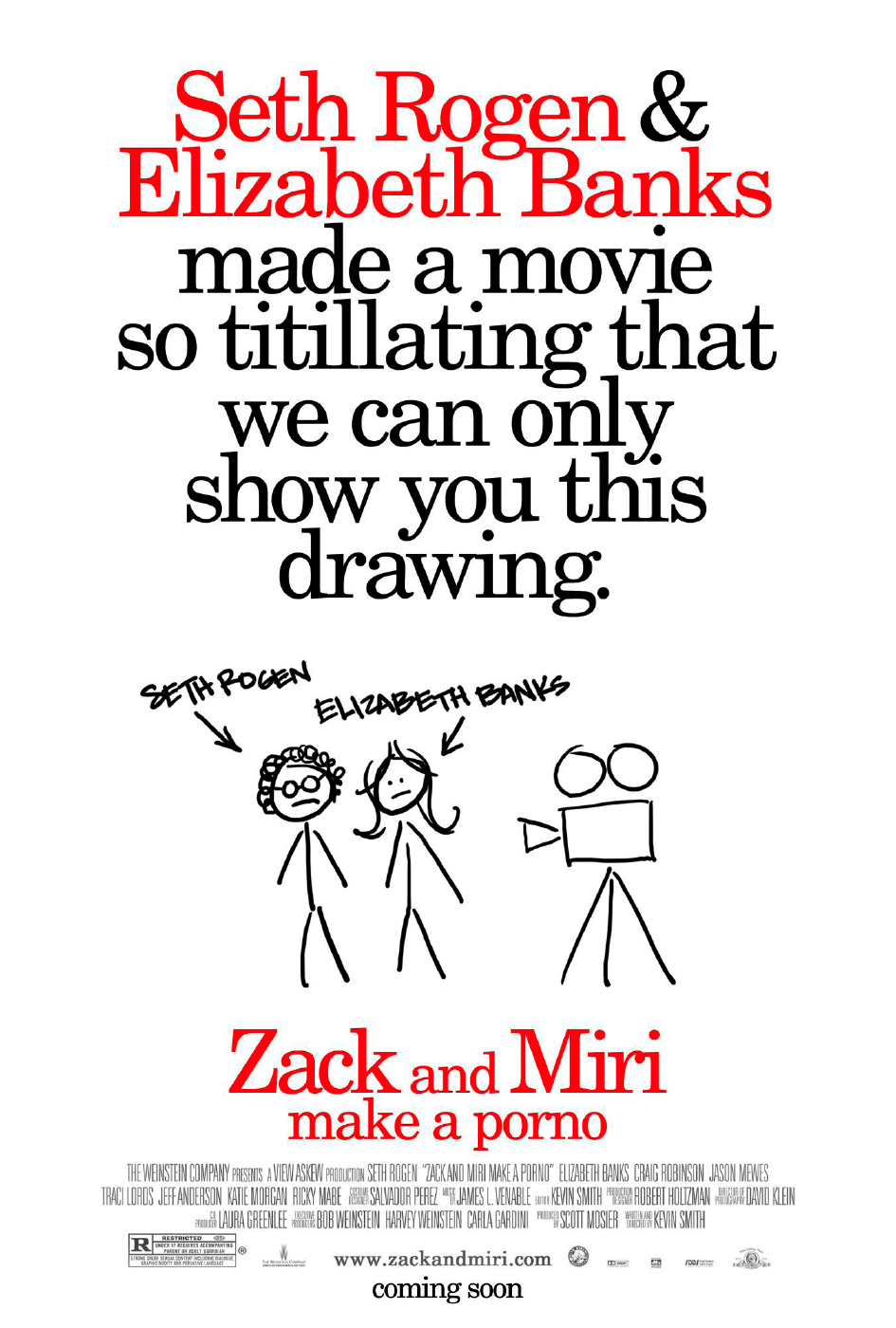 I like it a bunch. Simple and kinda ballsy. Should be up in theaters this weekend.
—————-
Just got back from Toronto Film Fest debut, and the early word on the flick, critically, is pretty sweet…
There's also a Hollywood Reporter review, but I can't get the link to cooperate.
Salon.com interview regarding the MPAA (HEAVY SPOILERS)
Variety Toronto Wrap-Up Piece.
————————
This is the poster in Canada…