It's currently Saturday, but in two days, it'll be Monday
Saturday August 5 2006 @ 1:33 pm
Which means you need to get yer asses to Red Bank, NJ quick!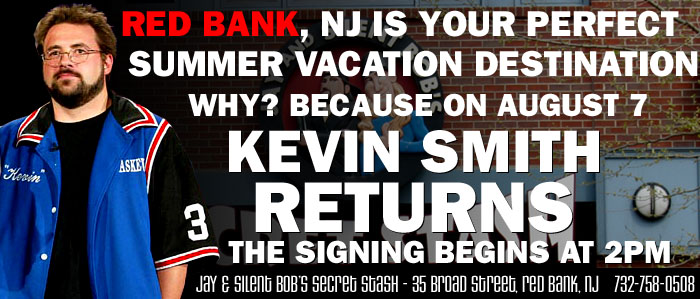 Come on out and get your shit signed!
All information available right here! Click me, motherfuckers!
And Tuesday, it's the totally free, Rolling Roadshow outdoor screening of the original "Clerks" in Red Bank, NJ! Read all about it here!