SModcast Pictures Presents: BINDLESTIFFS!
Friday March 9 2012 @ 11:44 am
For those who came in late: SModcast Pictures has teamed up with Phase 4
to bring your movies to the big screen!
And SModcast Pictures Presents is proud as fuck and happy as hell to announce
our very first release…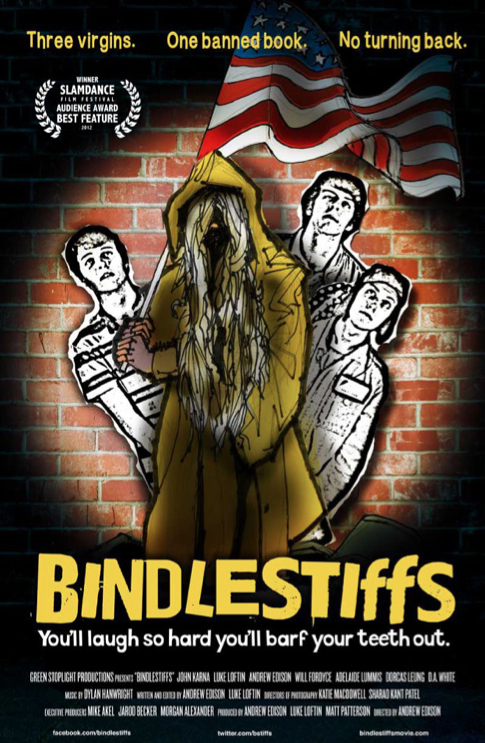 It's called BINDLESTIFFS – a crap-your-pants funny and wonderfully fucked-up,
weird-ass comedy from a guy who's gonna be working in this biz for a long time to come –
ANDREW EDISON!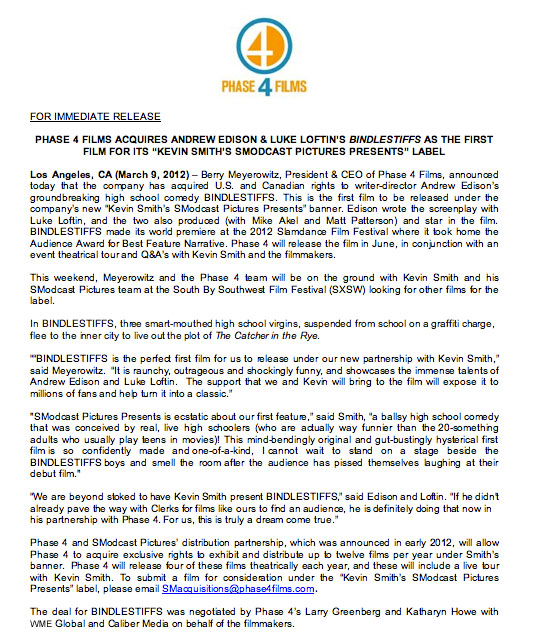 Not only is the bit of comedic genius a triumph in DIY filmmaking, it's also one of
the best first films I've ever seen in my life! And it was made by three kids, for around
twenty grand – a story that rings a distant bell…
Huge congrats to the Bindle boys – Andrew, Luke Loftin and John Karna) – for making
one of the most original comedies I've ever seen! The future of funny
flicks is gonna be very safe in their preternaturally talented hands.
SEE THE BINDLESTIFFS TRAILER HERE!
Props to SModcast Pictures' SMacquisitions exec Elyse Seiden and WME's
Phil Raskind for finding a pitch-perfect debut release. And big thanks to Phase 4 –
for giving us the opportunity to get other filmmakers' stuff out there in front of audiences
I know will love it. Bindlestiffs is everything SModcast Pictures Presents hopes to bring
to a theater near you: original and clever shit that deserves to be championed.