STOP READING THIS AND GO SEE OUR FLICK!
Friday October 31 2008 @ 9:36 am
Today's the day, folks. I've been out there whoring the flick for the last month, and God-willing, some people will show up to see "Zack and Miri Make a Porno".
Thanks to all of you who've already said such nice things about the flick. We're very proud of it, and hope you folks dig it.
To celebrate, here's a fan-made poster that I absolutely love…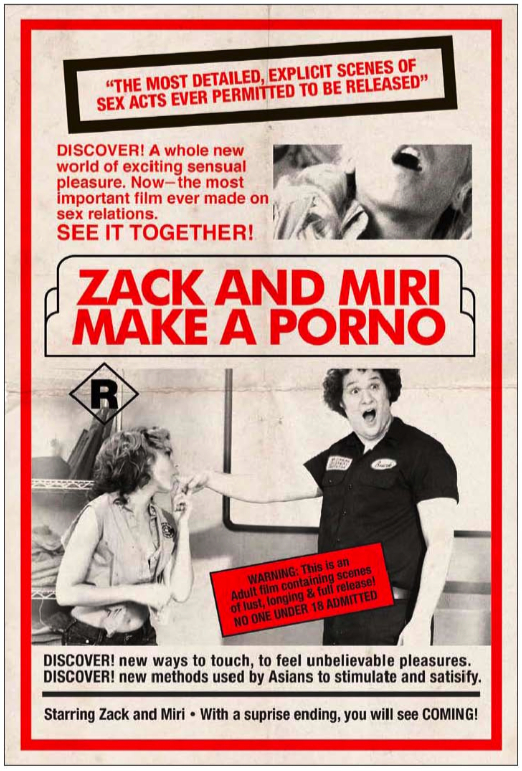 If you're looking for some laughs this weekend, c'mon out and peep our "Porno".