Tugging One Out Beside My Sleepy Wife and Time Travel Without a Flux Capacitor
Monday September 10 2007 @ 1:50 am
Friday, 9/7
Didn't sleep very well, so woke up around 5 in the morning to check email and blog instead. I shower and take Harley to school, then meet up with Jim Jackman for breakfast at The Griddle. We catch up while I watch him eat, nursing my iced tea, and then head over to the diet clinic for a weigh-in and product pickup. Happily, I discover I've lost ten pounds thus far, so suddenly I don't feel like I truly missed out on that Griddle gorge. I drop Jim back off at his car, then head home, where Gail tells me a piece I'm supposed to write for TV Guide is due. I bury myself in the office and compose a 500 word essay about "Reaper" that turns out to be closer to 1000 words instead. When I'm done, I quickly pack, and Jen and I head over to Burbank to catch a flight to Vegas. En route, I read the very flattering Entertainment Weekly piece about "Reaper" in their Fall TV Preview ish, in which Jeff Jensen refers to me as a "shabby-chic crassmaster." It's almost embarrassing how delighted I am by that description.
When we land in Vegas, I notice a heavy Mtv presence, with drivers galore holding Mtv VMA placards at the bottom of the escalator, and suddenly realize Vegas is where the Video Music Awards are being held this weekend.
Yes – I live under a rock.
I, however, am not in town for the VMA's; I came to play in a poker tourney at the Hard Rock Hotel and Casino. A Hard Rock driver accompanied by John, our casino host, brings us to the hotel, where we hit the room and try to figure out what to do with our night, sans kid.
We hang out in the room for a bit, unwind, and order up some quesadilla for Jen and – in an effort to really let my hair down and fucking rock it like I'm in the capitol of wild abandon, Sin City – a cup of plain chicken broth for me.
Our 6pm Nobu plans wrecked by the quesadilla, the wife and I opt to shop instead – but not before ending an extremely rare three week dry-spell with some hardcore fucking.
"Red State" kind of took over my life for a few weeks (doing notes and finally blasting through a draft), so I've been sort of physically and psychologically unavailable. Then, Schwalbach was visited by a particularly harsh crimson friend, so she was sort of physically and psychologically unavailable for a few days. But finally, with both of our versions of "Red State" out of the way, we had ourselves an old school naked throw-down that started with an oil massage, progressed into lingus (oral and anal), then quickly made the move into some Smith/Schwalbach standard woman-astride. It was bliss. I'm honestly shocked I didn't float her back teeth, so pent up was I.
Post-coitus, I instant message a copy of "Red State" to this long-shot actor I'm hoping wants to spare us some time, and then Schwalbach and I head to the mall in Caesar's Palace to do some shopping. I ogle the bill of fare at every restaurant we pass and drop some coin on my one true, 'til we head back to the hotel, drop our purchases in the room, and hit the casino floor for some Blackjack. We play for a few hours, going up and down, and eventually leave – collectively a hundred and forty bucks lighter.
We retire to our room and watch "The Invisible" – which I finish but Jen passes out during. I play some "Super Mario Bros." on my DS, and then join her.
Saturday, 9/8
We get up around nine and chill 'til Harley calls. Byron, Gail and the kid have joined us in Vegas, and they get to the hotel around eleven, at which time Jen takes Harley to the pool and I kick back with some more DS in the room. I shower, then call Byron to arrange our meet-up time for the tourney. Jackman gets to town as Byron and I meet casino host John downstairs, and all four of us head to The Joint – the Hard Rock venue usually reserved for concerts and shows. Today, it's hosting the aforementioned tourney. I do the press line for about twenty minutes, then get inside, grab a few smokes, and hit the table.
150 players. Fifteen minute rounds with big blinds. Me out at the end of the first hour.
I played only premium cards, but we've got a donkey at our table who keeps raising what turn out to be shit cards. At one point, he puts me off my K/J suited with a twelve hundred buck bet on a 5/5/2 rainbow flop. Naturally, the turn is a King. Him and one other guy take it to the river in a massive pot that ends with the one guy's pockets sixes getting rivered by a nine the donkey catches with his terrible 9/6 off-suit hand. There were other shit-beats, too, resulting in me being down to 9500 in chips, with which I had to make a move. The tables had just been rebalanced, there was about two minutes to go before a fifteen minute break, and I limp in with A/Q off-suit. The guy next to me raises 3k and gets a caller. I decide it's now or never and go all-in. The guy next to me turns over ladies, the guy next to him turns over 10′s. Flop gives me an ace and top pair. The turn miraculously gifts this motherfucker with the only other queen in the deck, and he makes his set. I need an ace on the river to take down the monster pot, but alas, there's no ace forthcoming. I'm done.
I head back to the room, where Jen and Harley are showering after their return from the pool. Before I'd headed to the tourney, I'd ordered Jen a surprise bottle of champagne and a cheese platter, which'd just arrived. Naturally, the wife's crushing on me because of this. Gail takes Harley out shopping, and alone in the room again, Jen and I rock some anal.
Well, that's what should've happened. Instead, however, we respond to an invitation to the hospitality suite upstairs, where Jen's lured by the promise of free shit.
The entire 10th floor of the Hard Rock is devoted to lavishing already well-off celebs and faux celebs alike with giveaway swag. I hate this kinda thing; don't have anything against those that dig it, but it's a real shiv up my ass, personally. The idea of being given shit just because people know who you are or what you do for a living is one that I've never been very comfortable with, and when I'm flying solo, I avoid it like the plague. Schwalbach, however, is a woman, so the idea of shopping and not having to pay for your items appeals to her immensely. So for her sake, I drag from room to room, getting loaded up with free radios, jeans, shirts, hats, underwear, coffee, etc.
The great irony is that, even if I wanted to partake and indulge, ain't a single company that ever carries swag in my morbidly obese size. We stop in the True Religion room, and the guy behind the table full of pricey denim has this expression that's like "You're shit out of luck, ya' fat fuck: trendy clothing doesn't cater to the portly." I indicate that it'll be the lady, not me, who'll be enjoying their product.
About the only free swag I'm remotely interested in is the Ray Bans room, as I'm a big fan of Ray Bans. I'm not a big name-brand whore, but if I was the kinda fella who liked to play the markets, I'd invest in the three companies I always express brand-loyalty toward: Apple, Vans, and Ray Bans. Alas, I just bought new Ray Bans three weeks back, so I'm in no need of a new pair. Still, in an uncharacteristic move, I chat up the chick working the booth about what a big fan I am of her company, despite the fact that I won't be taking any free shades. She stares at me blankly, as if to say "Who the fuck is this talky, fat loser, and when the fuck am I gonna see some real celebs like 50 Cent?"
Saddled with three bags of shit, we head back to the room, where Jen delights in her new wares. I head back down to the tourney, where I learn Jim's been knocked out, but Byron's still going strong – rocking the final table. He winds up placing seventh, walking away with four g's.
To celebrate, I take the family and Jackman out to eat at the Pink Taco, just off the casino. I treat myself with some tortilla soup broth and a bite of chicken. If I weren't dieting, I'd have downed at least twenty times that much. *sigh*
We all part ways: Byron takes Harley, Gail hits the slots, Jim goes to his room, and Jen and I crash for awhile. I play some DS for an hour or so, and then Jen and I meet up with Jim again to play some Blackjack. We do about two hours of moderately unsuccessful one-deck, before calling it a night. Jen finishes what's left of the cheese plate from that afternoon, then regrets it. Said regret doesn't last long, as she falls asleep pretty quickly. I, on the other hand, am not so lucky. I can't seem to fall asleep at all, so I put on the TV and watch "Saturday Night Live" for the first time in a long while, followed by "Poker After Dark" – during both of which I play more "Super Mario." It's closing in on 3am, and I still can't pass out. I contemplate waking Schwalbach for some middle-o'-the-night nookie, but she looks to peaceful too wake up, and I don't wanna be creepy slip-it-in-while-the-wife's-sleeping guy. Instead, I opt for being creepy tug-one-out-beside-my-sleeping-wife guy, after which I finally fall asleep.
Sunday, 9/9
I wake up to the sounds of Jen packing, drag ass to the bathroom, and smoke a cigarette to pull myself together. Following this, I pack up my shit as well and jump in the shower, preparing for the flight home. Jim shows up to retrieve his forgotten phone, and we give him our bags to take in the car, as he's driving back to L.A. later in the day. Harley, Jen and I say g'bye to Gail and Byron (who're kicking off their anniversary week in Vegas without us), then catch a ride to the airport.
It's insanely packed, which I'm surprised by, since the Video Music Awards are tonight, and I assumed nobody was heading out of town. It takes us an hour to get through the security line, at which point we get to the gate about ten minutes from boarding time. After an uneventful flight home, I retire to the bedroom office to blog. Jen asks for a ride to Runyon, so I take the wife, the kid, and two of the dogs to the Canyon, drop them off for their hike, then head back to the house to continue blogging.
Jen and Harley return, and I hang out with them in the kitchen for a bit before trying to come up with something for Harley and I to do this evening. We settle on Castle Park, a skeeball/mini-golf/batting cage/game emporium in Sherman Oaks.
We spend two hours and forty bucks in tokens on sundry games of chance, walking away with a mini faux fish tank and a travel version of "Guess Who?" When we exit the joint, it's the very definition of dusk, and between the dim light sky, the putt-putt grounds, and the cool evening weather, I'm suddenly transported back to my youth, when my parents would take my brother and sister and I to Long Branch, back when they had a boardwalk. I wistfully fall back into those summer nights of the late 70′s/early 80′s, in which the only care or concern was getting in as many games as possible before it was time to go home, or the impending start of the new school year, which brought not only an earlier bedtime, but also the closing of the amusement piers and Great Adventure.
And as I walked, hand-in-hand, with my eight year old daughter, I wondered if she'd remember unimportant nights like this when she reached my age – and if she did, would she'd feel the same melancholic sentimentality for a youth long gone. Carefree childhood gave way to teenage amorous pursuits and first loves all too quickly; quicker still did that era, in turn, give way to slacker ambition and larger-than-life dreams somehow realized. And soon, that child who, at one point, longed for nothing more than enough tickets to win an oversized stuffed animal, gave way to this…
That was thirteen years ago (it was '94, not '93, as listed). I barely recognize that version of myself (obvious weight difference aside). I listen to his voice and I don't hear the me that I know now. Thirteen years hence, will I still be able to identify with who I am at this moment in time, or will this version of me seem as foreign then as that kid on "Entertainment Tonight" does to me now?
Regardless, I'm sure of one thing: even at that point, at age fifty, I'll still miss the much more simple time in my life, when my greatest concern had nothing to do with budgets, securing cast, critical reception, or box office grosses; it was getting a wooden ball into that ten thousand point circle in the top left corner of a skeeball run before it was time to leave.
I owe Harley for tonight – because, thanks to her request for that Castle Park trip, for one fleeting moment, the clock was turned back and I was afforded an all-too-brief (but wonderful) glimpse of a long-lost me.
———————————-
Now, here's what's happening in the present…
New SModcast!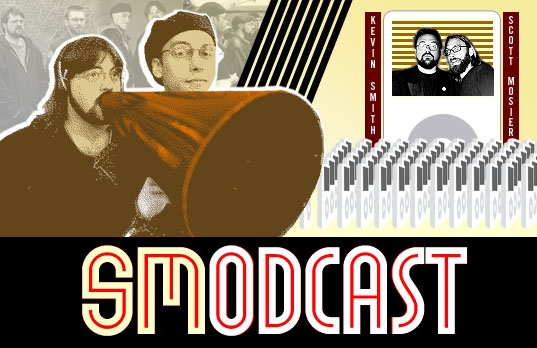 SModcast 28: Scottacita Wants a Carnita!
In which our heroes marvel at a canine onanist and other dog oddities, dissect barf-jobs, dream of seeing how Cheerios are made, expose the dirty secrets behind the Twinkie and the McDonald's shake, and spend a long time discussing the Twenty Most Bizarre Experiments ever conducted.
Brought to you by the good folks at…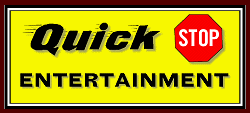 (Also available through an iTunes Subscription.)
Also, I got a new book coming out…
Order a signed copy by clicking the link at the top of the page, or come on out to get it tagged in person…