Stuff
Monday May 7 2007 @ 9:57 am
That's right: I'm doing a Q&A on my 37th ("Thirty seven?!?") birthday, in the same town I was born: Red Bank, New Jersey!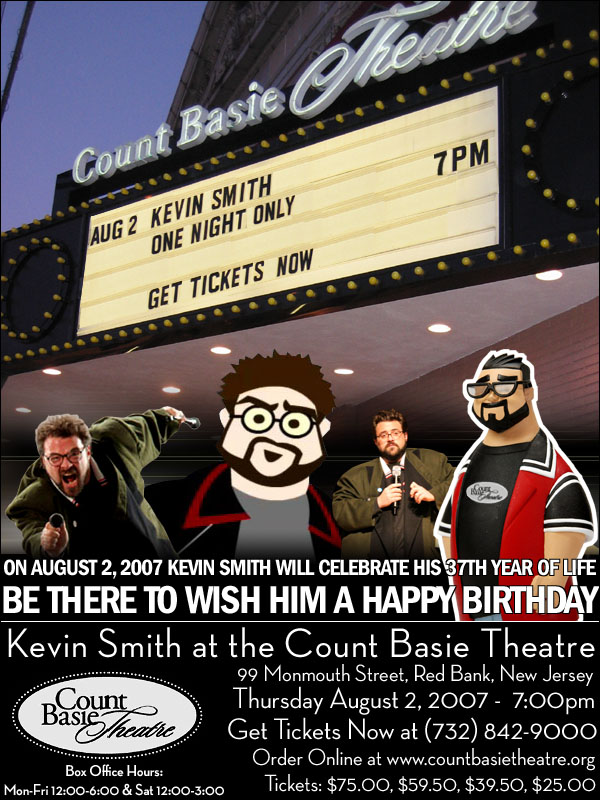 <
The last Q&A I did at the Basie was the longest I've ever done: eight hours. If you're an east coaster, and remotely interested in my bullshit, you've gotta be there. If you're not an east coaster, I'll make it worth the trip.
ORDER THOSE TICKETS RIGHT HERE!
—————
Give Mewes the cyber-equivalent of oral.
Vote for "Clerks II" in this…

Apparently, you can vote as many times as you want. You'd be putting a big smile on Jason's face, as he really wants to win.
SO GO VOTE, and then head over to Jay's page and let him know.
————–
It's official: I'm gay.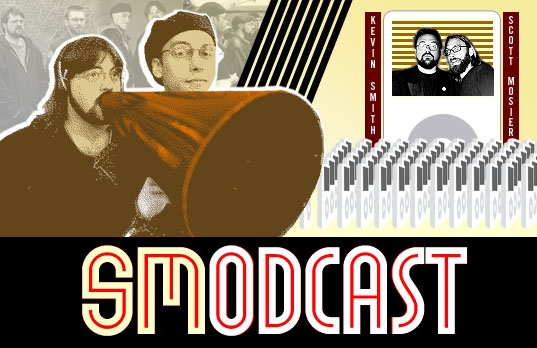 SModcast, an ongoing conversation between me and Scott Mosier, is now online and available only at QuickStopEntertainment.com!
SModcast 12: A Fat Kenickie
In which our heroes tread the boards and let loose their inner-gay via a prolonged discussion about their Broadway experiences, hold their "Damned" nut, show a lack of respect for tenth grade Thornton Wilder, try to put Snoopy in the pound, get "Grease"-y, dramatize comic books, prevent Mewes from shanking a non-comics fan with a somewhat legal stiletto, fret where the Fourth Reich will emanate from, sort out Kevindia's geopolitical impact on the continent of Mosieria, and overuse the term "moxie".
DOWNLOAD THAT JUICY SHIT FOR FREE RIGHT HERE! Why the fuck not? It's free.
(Now you can also subscribe to SModcast via iTunes.)
Brought to you by Kevin, Scott, and the good folks at