Pure, Unsettling Genius.
Tuesday March 13 2007 @ 2:49 pm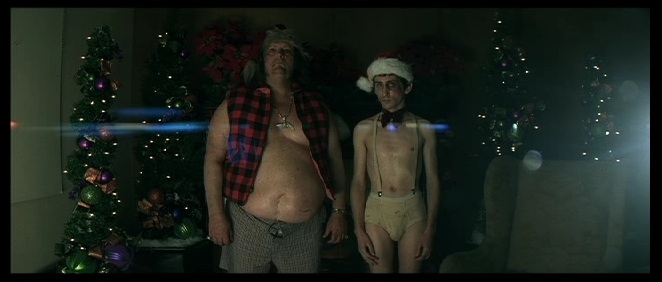 Firstly, click here and watch this. Prepare to be dazzled.
Can anyone find out what it was all about? This brilliant, disturbing clip is a total mystery at the moment. Who made it? Why'd they make it? I want details! I'll take speculation, but whoever uncovers the truth, gets a free Mooby's shirt, signed by yours truly.
Secondly, both London Q&A's are sold out. Thanks for your continued patronage, and if you bought tickets, I'll see you on either the 3rd or 5th.
Thirdly, the new SModcast is up…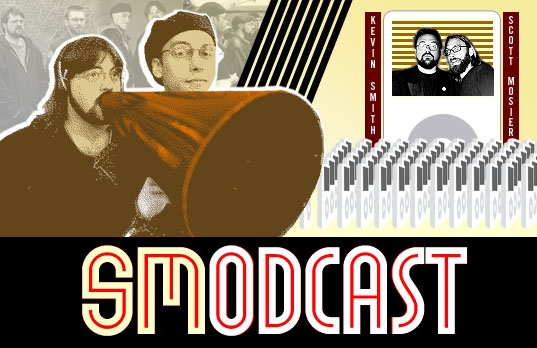 SModcast, an ongoing conversation between me and Scott Mosier, is now online and available only at QuickStopEntertainment.com!
SModcast 5: Nipples You Can Hang a Coat On
In which our heroes talk poker and casino etiquette, analyze Mos's frugality and greener instrincts as well as his corn-oil burnin' car, chat about their missed moment of Oscar glory, muse about the danger of mouth-breathers at a comic book convention, come clean with tales of unsolicited homoerotic escapades from their youth, and refuse to shower in gym.
DOWNLOAD THAT SWEET AURAL SHIT RIGHT HERE! Why the fuck not? It's free.
(Now you can also subscribe to SModcast via iTunes.)
Brought to you by Kevin, Scott, and the good folks at