Hail Britannia: U.K., I'm coming your way!
Tuesday March 6 2007 @ 5:43 am
MARCH 7th UPDATE:
We did, indeed, sell out in less than a day. But we're thinking about adding a second show. It'd be Thursday, April 5th.
Anyone interested? Write to. Put "MORE LONDON TIX" in the subject line. If there's enough interest, we'll add a second show.
————————-
Oy! Brits! I'm gonna do another Q&A in London…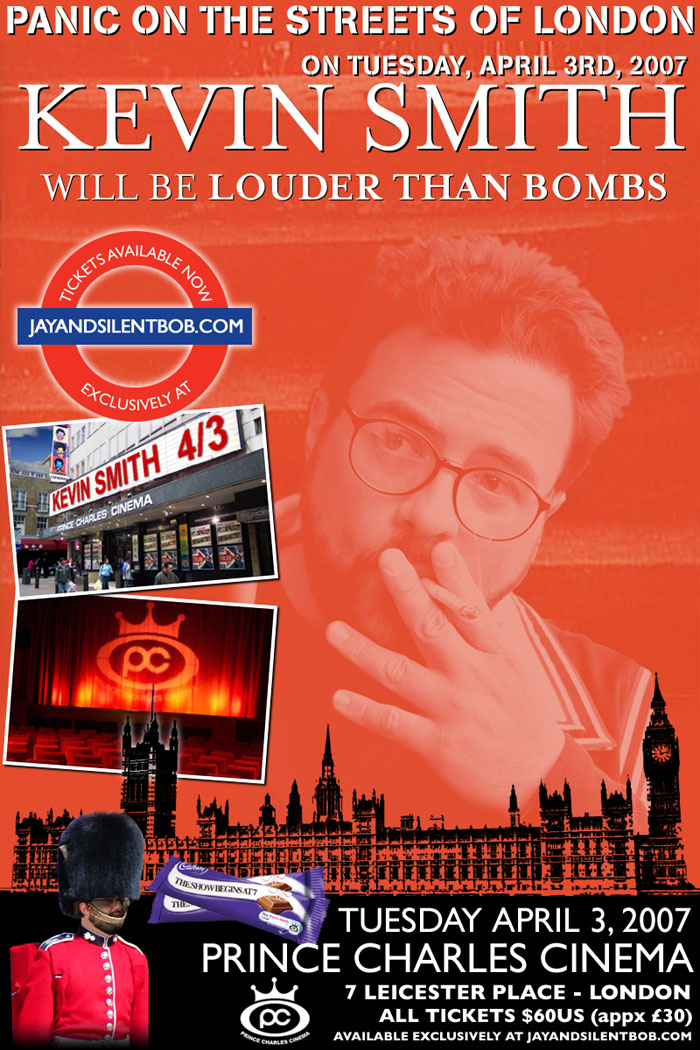 CLICK ON ME TO ORDER YOUR TICKETS!
So if you live in England (or in nearby Scotland or Ireland), come on out! Tickets are on sale now and very limited, so order quick.
The Details:
Date:
Tuesday April 3, 2007
Time:
7:00pm – 11:00pm
(Timed so you can catch the last tube home.)
Location:
Prince Charles Cinema
7 Leicester Place, London, England
(just off Leicester Square)
And for you boozers in the crowd, this joint's got a bar in the lobby; so you can get nice and shit-faced while I talk about my little dick for four hours!