Spankin' on Ankles!
Monday March 5 2007 @ 7:30 pm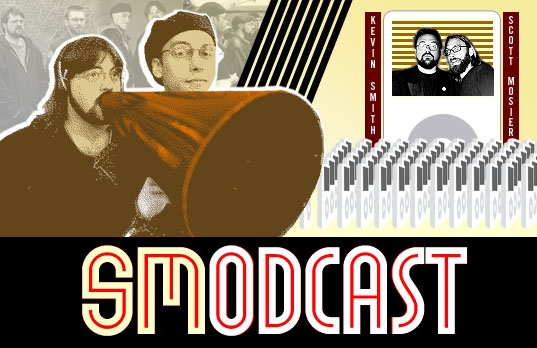 SModcast, an ongoing conversation between me and Scott Mosier, is now online and available only at QuickStopEntertainment.com!
SModcast 4: Can I Get a (Masturbatory) Witness?
In which our heroes talk results, regrets, and rejoicements in relation to the Academy Awards, name-drop Scorcese like it'll get 'em laid, struggle to remember Illeana Douglas' name, reminisce about celebrity sightings and marvel over the need of the famous to eat, crack on "Krull", ruminate on the men they'd concede to being rump-wrangled by, reveal the secret origin of Mos' middle initial, talk mysticism, Indian fakirs and Jesus' junk, bitch about why "In Search Of…" would never work in the age of the internet, discuss Mos' directorial aspirations, and unmask Kev's deepest shame (of the week).
DOWNLOAD ALL 51 MINUTES RIGHT HERE! Why the fuck not? It's free.
(Now you can also subscribe to SModcast via iTunes.)
Brought to you by Kevin, Scott, and the good folks at