I wussed out in front of Alanis!
Monday February 12 2007 @ 1:51 pm
Listen to the whole story only at SModcast!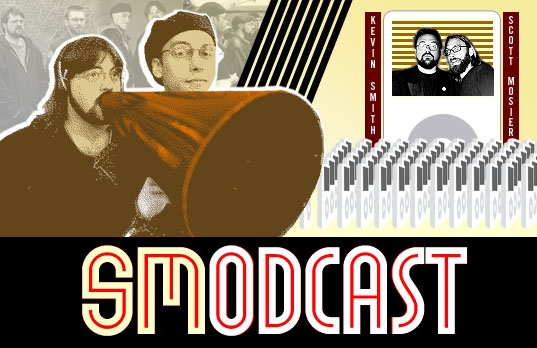 SModcast, an ongoing conversation between me and Scott Mosier, is now online and available only at QuickStopEntertainment.com!
SModcast 2: A Dubious Super-Power
In which our heroes ponder about C U Next Tuesdays, discuss the death of a human train wreck, compare amateur porn to Elmo, create a platform for Walt Flanagan's mayoral candidacy, contemplate dalliances with the famous, do bad Salma Hayek impressions, and discern exactly how spineless the fat one is as they relate tales of criminal victimization in major metropolitan areas.
DOWNLOAD ALL 51 MINUTES RIGHT HERE! Why the fuck not? It's free.
(Now you can also subscribe to SModcast via iTunes.)
Brought to you by Kevin, Scott, and the good folks at