My New (one day) Job and an invitation to hang out
Tuesday July 25 2006 @ 2:05 pm
Looks like I'll be sitting in for Roger Ebert next week, as a guest critic on "Ebert and Roeper". Kind of a cool honor, I feel.
We'll be checking out "Miami Vice", "Ant Bully", "Talladega Nights", "Barnyard" and maybe (fingers crossed) "World Trade Center".
We'll be taping next week, just prior to the Chicago WizardCon. I'll let you know how it goes.
———
Also: are you an East Coaster? Ever been to Jay and Silent Bob's Secret Stash in Red Bank? Heading to Leonardo for the Rolling Roadshow outdoor screening of the original "Clerks" in front of the Quick Stop?
Then drop in on me…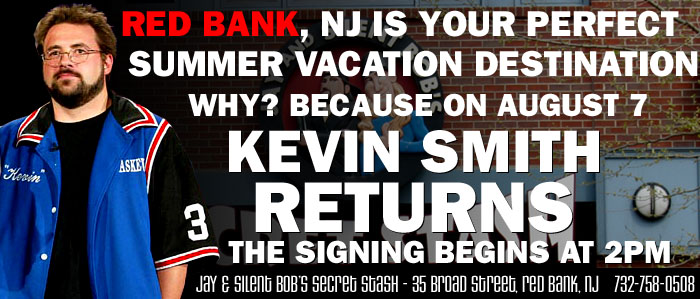 Come on out and get your shit signed!
All information available right here! Click me, motherfuckers!